Our People-Centered Services
Support Our People-Centered Programs
The United Way of Richmond County in Rockingham, NC partners with agencies spearheading various people-centered services and people-centered programs. Our people-centered services are aimed at improving the lives of other people. With the support of our generous benefactors, we're able to aid them with their necessities and make a positive difference in the community.


Backpack Pals – It distributes food items via backpacks to underprivileged school-age children. The program works with Richmond County Schools. http://www.backpackpalsrc.com/
Leak Street Alumni – It offers after-school and summer programs for at-risk children and young adults. It also provides supportive educational services and tutoring.
Richmond County 4-H – This youth organization is committed to building outstanding citizen leaders with marketable skills so they can succeed in today's global society. It offers after-school programs, summer fun activities, and specialty and summer camps for individuals 5 to 19 years old. https://richmond.ces.ncsu.edu/categories/4-h-youth-development/
Richmond County Schools Exceptional Children's Department – It provides an instructional program that promotes growth and development appropriate for each student's individual needs. It serves children of ages 5 to 22 years. https://www.richmond.k12.nc.us/District/Department/33-Welcome-to-Exceptional-Children
Sandhills Children Center – It provides educational and health care services for children with special needs. The learning center serves children from birth up to 5 years old. https://sandhillschildrenscenter.org

Samaritan Colony – It provides an in-patient alcohol and drug treatment program for males. It's structured to educate males about their disease and recovery process, which will enable them to assume responsibility for the treatment and once again become responsible members of their families and the community. https://samaritancolony.org/
Habitat for Humanity of the NC Sandhills – It partners with families in need and the entire community to build or repair decent, affordable homes. https://sandhillshabitat.org/
Pee Dee Pregnancy Resource Center – It provides educational opportunities for parenting, thereby providing parents with additional materials and supplies for their babies up to 24 months. Group classes for tasks such as car seat certification, safe sleep, and parental CPR are also held. https://pregnantwhatnow.org/
American Red Cross – It provides disaster relief and assistance to military families, veterans, and fire victims. It also conducts CPR training and local bloodmobiles. https://www.redcross.org/local/north-carolina/eastern-north-carolina.html
New Horizons Life and Family Services – It provides confidential domestic violence services and sexual abuse counseling. Apart from offering a safe environment for women and children, this organization also serves men. https://www.newhorizonsagency.com/
Our Daily Bread – It provides boxes and bags of nutritious food to the poor and people in need in our community.
Richmond County Rescue Squad – It provides quality health care, rescue, and emergency services. Having certified EMTs, this organization promotes safety awareness and community education.
Salvation Army – It provides emergency financial assistance (rent/mortgage and utilities) to families in need. https://www.salvationarmycarolinas.org/asheboro/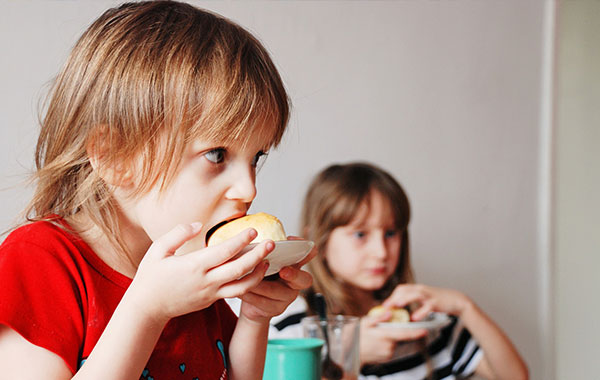 Support Our People-Centered Organization
Here at the United Way of Richmond County, we want to uplift the lives of other people. Through our people-centered services, more individuals can succeed, and more dreams can come true. If you wish to inquire about how you can extend your support to our people-centered organization and its beneficiaries, please get in touch with us. We'd love to discuss how we can work together toward the common good. We hope to hear from you soon!