Carrying Out Heartfelt People-Centered Work
The United Way of Richmond County in Rockingham, NC is about people helping people and making a positive impact across our community. Our nonprofit organization pools your investment with those of other donors, leveraging these funds to achieve a more significant impact within our community. By giving to our organization, you ensure that thousands of people from neighborhoods throughout our community receive the support and assistance they need to lead safe, healthy, and rewarding lives. We invest your contribution in a thoughtful, effective plan to make sure our community, families, and individuals are safe, healthy, and able to reach their full potential. Through our people-centered work, we can help create a world where people can live their best lives.
Be Part of Our People-Centered Programs
For more than 53 years, the United Way of Richmond County in Rockingham, NC has been serving the community and its people. Our people-centered organization is supported by various benefactors. With our
people-centered programs
, we can extend our assistance to those who need it the most. We've already helped several individuals. But, our work continues. We want to help more people achieve their dreams. Please donate to our people-centered organization today and be part of uplifting the lives of our beneficiaries. Get in touch with us today to learn how!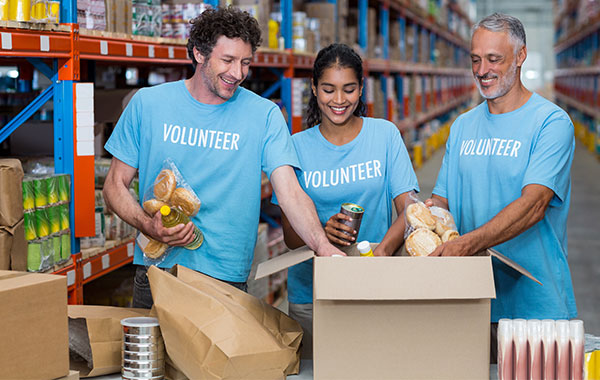 Learn More About Our People-Centered Services
We at the United Way of Richmond County are committed to providing the assistance underprivileged people need. We believe they deserve all the help they can get. Through your donations, we can further strengthen and improve our people-centered services to reach more people. Should you wish to inquire about how to donate or learn more about our nonprofit organization, please contact us by phone or email. We look forward to hearing from you.

United Way of Richmond County History
In 1887, a Denver priest, two ministers, and a rabbi recognized the need for cooperative action to address their city's welfare problems. These four gentlemen put their heads together to plan for the first United Campaign for 10 health and welfare agencies. They created an organization to serve as an agent to collect funds for charities, as well as to coordinate relief services and counseling, refer clients to cooperating agencies, and make emergency assistance grants in cases that could not be referred.
That year, Denver raised $21,700 and created a movement that would spread throughout the country to become the United Way. Over 120 years later, the United Way is still focused on mobilizing our communities' caring power and making a difference in people's lives.
There are around 1,300 community-based United Way organizations throughout the United States.
In 1965, a group of local leaders came together and started the Greater Rockingham Charities. The goal was set at $28,000. In 1970, the name was changed to United Fund, and in the 1980s, it was changed once again to what we know today as the United Way of Richmond County.
The United Way of Richmond County is a local nonprofit organization governed by a volunteer board of 12 directors.

Mission and Vision Statements

United Way of Richmond County Board of Directors